Have We Met? 2-16-19
2 years ago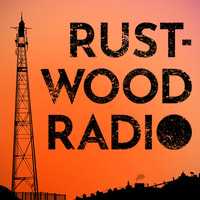 Welcome to our grand re-opening, and our inaugural show, 'Have We Met?' with host Laila Vee. We feel ever so grateful that you've chosen to spend your time with us, and we promise to keep you up-to-date with the latest news, weather, and local interests of Lower Duck Pond.
Be kind to each other, do good deeds, and sleep with one eye open.
Rustwood Radio is produced by Ryan Brown in association with Dead Possum Studio. Special thanks to the moderators of the HaveWeMet community, and all the people of Lower Duck Pond. For more information, visit bit.ly/lowerduckpond.